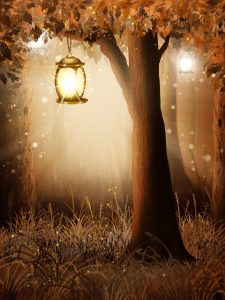 Onepipe Telecom Private Limited is committed to serving as the leading Internet and network service provider in Tamil Nadu, India.  We strive to fulfill a critical role within the success of our state by enabling citizens to cross state boundaries and reach around the world.  We accomplish this vision by keeping pace with ever-changing technological advancements and by being the first to deploy those technologies across our state.  We envision our customers' needs even before they do and foster early adoption of advanced networking technologies.  By providing leading-edge innovation, we empower our customers to create their own paths to success and improve their lives and the lives of those they serve.
Onepipe Telecom Private Limited mission is to advance technology across India.  Onepipe Telecom Private Limited enhance economic growth by meeting the mission-critical needs of our state's education, research, health care and public service communities.
Deliver clear and simple product/plan innovations periodically to ensure we continue to provide customers with the most advanced telecommunications offerings available at a competitive price.
Provide a high level of service in our interactions with our internal and external customers, networks, systems and processes that deliver Best in Class customer satisfaction with a Likelihood of Recommendation score greater than 80%.
Operate with integrity to achieve a superior customer experience via clear, simple and streamlined business processes and an attitude which puts the customer first in everything we do.
Foster a culture of passionate, highly skilled and highly engaged people whose actions and attitudes are the basis of our enduring success. Employee engagement shall exceed industry benchmarks.
Ensure consistency, simplicity and scalability in our service delivery to maximize customer growth and retention opportunities.
Act in a way which is honest, fair, and responsible ensuring sustainable long term business practices.
At Onepipe Telecom Private Limited we value :
Customers — We understand that our business exists to deliver clear and simple solutions to meet the needs of our customers. Through Customer insight and knowledge we continuously improve every customer interaction.
Great People — We hire on the basis of attitude, aptitude and skill yet above all we value people with strong values and treat people as they wish to be treated themselves.
Doing What We Say We Will Do — We always deliver clear and simple outcomes in the specified timeframes and to the standard that we say we will.
Team work — We operate the business with a sense of engagement that means staff take responsibility for their actions and behave with integrity in everything they do.
Home/Life Balance — We provide a working environment that encourages staff members to have an appropriate balance between corporate and home life whilst still achieving our goals.
Performance — We value employees who operate like Airnetwork is their business and balance commercially prudent business decisions with customer experience and ultimately share in the rewards that success brings.